The End of Procrastination


Prague - 7.9.2014
WHEN:
7.9.2014, 13:00 - 18:00

WHERE:
GrowJOB, Na příkopě 1047/17, Prague
Are you wasting your time doing activities that serve you no purpose? Do you ever know exactly what to do, but don't do it? Do you often succumb to temptation? Do you have something that you keep postponing?
Latest scientific evidence shows that if a person knows how to ideally spend her time, she is more likely to overcome life's obstacles, is more resistant to depression, and has stronger motivation. At GrowJOB, we equip you with a specific tool - the personal vision. The first part of this workshop will teach you how to create your own. In the second part, we help you strengthen your willpower. Studies show that inefficiency and procrastination are born of weak willpower. The good news is that willpower works like a muscle. You can train it. This workshop will give you practical tools to train your willpower muscle.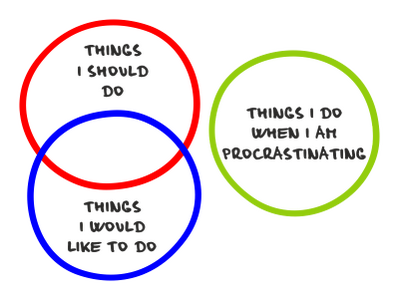 In the workshop you will learn:
How to ignite and sustain intrinsic motivation?
How to reduce decision-making paralysis and choose the most suitable path in life?
Why desire for purpose works better than desire for recognition?
How to find your flow-mix, activities that you enjoy and fulfill you?
How the brain operates on self-control and willpower?
How to resist temptation?
How to strengthen willpower so that you maintain good habits in the long term?
How to avoid burnout and renew your energy during the workday?
How to leave your comfort zone and overcome fear?
The workshop is designed so that participants create their own personal vision and commit to activities and habits they want to live by. Research clearly shows that people with stronger willpower live happier lives, have more successful relationships, better work habits and academic success, are healthier in the long term, and are more likely to live longer.
This workshop will help you create a lasting personal vision to live by, one that makes each day meaningful.
---
"Vision without action is a daydream. Action without vision is a nightmare."
-- Japanese proverb
---